Hey WordPress Profis. Welches Plugin nimmt man denn, um Rechte auf Abteilungs-Basis zu ermöglichen?

Also:
- Seiten Posts können Abteilungen (oder Gruppen) zugeordnet werden.
- Abteilung A kann nur Seiten/Posts von Abteilung A erstellen
- Abteilung B nur die von Abteilung B etc.
Am Beginn des Fernpass (aus Richtung Süden) gibt es einen Cannabis Automaten. Hilft aber leider nix. Hatte trotzdem nen holländischen Camper im Schleichtempo vor mir.
Warum die Impfquote unklar ist, erschließt sich mir nicht. Man muss doch wissen, wieviel Disen bestellt und verbraucht wurden. Oder verstehe ich da was nicht?
Puh. 14 Stunden für ne Stecke, die wir sonst in lockeren 10 machen.
Fernpass. Man muss ihn lieben. Heute sehr ausgiebig.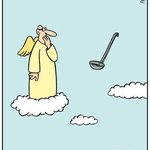 peterglaser • Perscheid wird uns fehlen. pic.twitter.com/Y9BtS9BkaU
And, if I understand things right, all this is based on a file with hashes, Apple receives from a third party. What could possibly go wrong..twitter.com/SarahJamieLewi…Fs
Wer bei Apple solche Ideen hat, hab ich mich gefragt.
Datenpaket für meine italienische SIM gebucht. 200GB für 19€. Kannste nich meckern.
Je länger ich Laschet sehe, desto klarer wird mir, dass dieser Mann einfach nicht die nötigen mentalen Kapazitäten hat. Er kriegt kaum nen klaren Satz raus. Seine Sprechpausen sind kein rhetorisches Mittel, sondern Denkpausen mit schlechtem Resultat. Er ist eine Zumutung.
@PatinkinMandy Of course you rock a LaFuma Deckchair. Best pre-lockdown purchase I made.
You can take it from my cold dead hands.
Inzidenzen in GP steigen, Temperatur fällt. Finde den Fehler.