@DavePolaschek thanks! It's close to 100 °F here, so in lack of Aircon, i need other cooling ;)
"Whiteout" läuft und es wird schon merklich kühler.
Kann mir jemand nen iTunez, Watchever oder Netflix Film mit viel Eis, Arktis etc. empfehlen?
@wunderbayer wie die wohl die "Gailtalerin" durch die Apple-Zensur gebracht haben? Schleierhaft.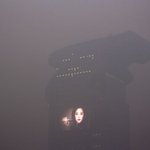 BrentToderian Blade Runner was set in 2019, 4 years from now. This isn't an outtake from the movie — it's the real Beijing.pic.twitter.com/8Gxu3kOUtSS
Man hab ich nen Mist geträumt. Die Hitze wirkt wie ne schlechte Droge.